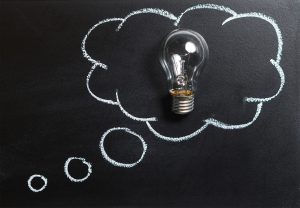 In mid-September renowned dignitaries, politicians, business executives, and other influential and high-powered people gathered in Bellevue for the grand opening of the Global Innovation Exchange (GIX), which has been about five years in the making. It was an exciting moment for the 44-student cohort that is set to start classes there soon, as well as everyone who is interested in seeing the Seattle area continue to thrive as an international tech hub.
What is the Global Innovation Exchange?
GIX is a one-of-a-kind collaboration between two leading academic institutions, University of Washington in Seattle and Tsinghua University in Beijing. It will offer students a graduate school experience designed to train them in entrepreneurship and encourage new ideas around real-world challenges.
Students will also be able to study both in Bellevue and Tsinghua, allowing them to explore different perspectives, cultures, and environments. Microsoft president Brad Smith noted the school's importance saying, "Innovation never happens in a vacuum – it takes an entire ecosystem. Literally we are bringing the world together."
There are several reasons GIX is so unique.
First, it represents the first time a Chinese research institution has established a U.S. location. Five years is also a relatively quick turnaround from an idea to an actual institution considering how many partners are involved and how universities traditionally move slowly on new projects such as GIX. Of course, support from partners such as Microsoft and the Bill & Melinda Gates Foundation has helped catalyze the process.
What about the GIX building?
As with any project of this magnitude on the Eastside, it is also worth mentioning the building itself. In keeping with the tech focus, the three-story, 100,000-square foot building is named the "Steve Ballmer Building" after the former Microsoft CEO. It is nestled in Bellevue's new 36-acre Spring District development and features classrooms, an incubator, and makerspace with state-of-the-art equipment. The layout of the building reflects the purpose of the GIX curriculum, which is to prepare students for real-world work through team-based projects.
I'm looking forward to seeing the talent and perspectives that come from this exciting new program.
Source: Geekwire