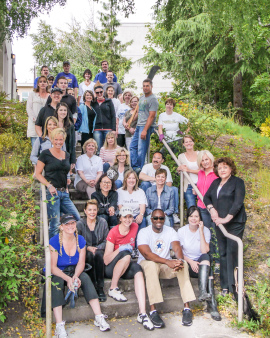 On Friday, June 9th, the brokers and staff of Windermere Bellevue will be volunteering their day with Kelsey Creek Farm in Bellevue for Community Service Day. Kelsey Creek Farm is your escape to the country centrally located in Bellevue. A variety of programs are offered year-round at the farm! They have ponies, sheep, goats, chickens, pigs, rabbits, and waterfowl. You can visit their farm every day of the year to see the animals and spend time at the picnic areas.
Windermere Bellevue will be spending most of their Community Service Day with a lot of gardening, weeding, and general yard cleanup. They'll also be cleaning the barns and getting them ready for the sunnier months ahead.
Visit Kelsey Creek Farm online to find out more!
This post originally appeared on the Windermere Eastside blog.