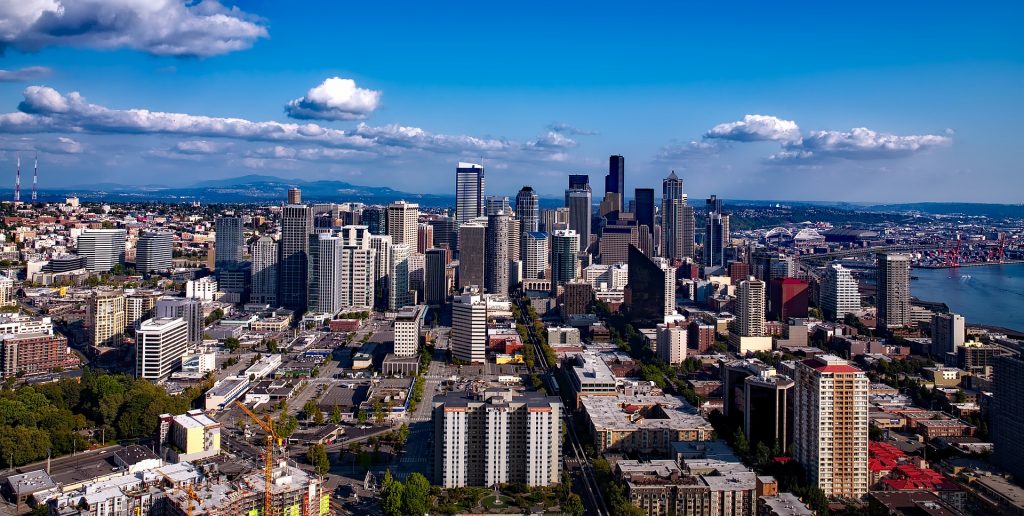 Tangible signs of growth in and around downtown Seattle are everywhere, from worsening traffic and commute times to the record number of cranes dotting the skyline. So it is not surprising The Seattle Times reported there were 68 major buildings under construction at the end of 2016, which is a new high since the Downtown Seattle Association started counting in 2005. This is 17 more than the number of buildings that were underway at the peak of the previous building cycle before the recession hit.
The semiannual report spans from Sodo to South Lake Union and from Lower Queen Anne to Capitol Hill. Most projects are packed into the South Lake Union neighborhood, which may lead people to believe that the majority are offices for a certain local retail giant, but in fact about two-thirds of the buildings under construction are residential. Some are condos for purchase, but most will be rentals. In fact, according to the article "Seattle is expecting nearly twice as many apartments to open this year than in any year in the city's history."
Most of the other big buildings are offices (mostly for Amazon) and some are hotels, which are making a comeback downtown according to the article.
How do locals feel about these projects?
Residents are divided in their sentiments about this surge in new projects. While plenty of people support them because they are creating more apartments that could lower rent costs, others do not like how they represent a rapidly changing Seattle or the feeling that developers are getting rich at the expense of neighborhood character.
Read the full article from The Seattle Times.